Neighbourhood Development Plan


June 23rd, 2022
Independent Examiner's Final Report

on

North Cadbury & Yarlington Neighbourhood Plan

2018 - 2033


Following exchanges between NC&Y PC, SSDC and the Independent Examiner (see April 19th post below) the examiner has concluded his report.


The final report has been published on the SSDC website or if you wish you can read it
here


The examiner has recommended that the NC&Y Neighbourhood Plan (once modified) proceeds to referendum on the basis that it meets all the relevant legal requirements


The report will now be presented to the SSDC's District Executive Committee, expected to be 7th July, to seek approval to go to referendum


If approval to progress is given, SSDC will publish a Decision Notice on its web site


The SSDC Elections Team will be notified, they will set a date and make the arrangements for the referendum.


The referendum has to be within 56 working days / 11 weeks of the decision to proceed to referendum


Dates will be confirmed once the arrangements have been made


Initial discussions with the Electoral Services Team indicate that the referendum may be held in early September

____________________________________________________________________






April 19th, 2022


Independent Examination

of
North Cadbury & Yarlington Neighbourhood Plan

Examiner Questions
South Somerset District Council (SSDC)
&
NC&Y Parish Council
Responses


South Somerset District Council response may be read HERE
NC&Y Parish Council Response may be read HERE


_________________________________________________________________________________________________






April 9th, 2022
South Somerset District Council
Independent Examination
of North Cadbury & Yarlington Neighbourhood Plan
by
Examiner Andrew Mead BSc (Hons) MRTPI MIQ
Following the submission of the North Cadbury and Yarlington Neighbourhood Plan (the Plan) for examination, the examiner has issued a letter clarifying several initial procedural matters
You can read that letter HERE
The examiner has subsequently completed his review of the documentation submitted with the North Cadbury and Yarlington Neighbourhood Plan (NCYNP) and conducted a site visit
He has issued a letter containing a number of questions which seek clarification on some of the matters which have been raised.
You can read that letter HERE
North Cadbury and Yarlington Parish Council will respond as requested


____________________________________________________________________


April 8th, 2022
South Somerset District Council
Regulation 16 Consultation, January to March, 2022
Submission Plan
SSDC have now concluded Regulation 16 consultation
Please click HERE for the summary of main comments received
and
For SSDC's comments - March 2022 please click HERE

____________________________________________________________________





February 28th, 2022
Final Reminder
South Somerset District Council
Regulation 16 Public Consultation
Closes Friday 4th March


We would urge you to respond to this consultation request from South Somerset District Council
It is important that they receive a balanced view from Parish (and only the Parish) residents
If you support the NP, please make your voice heard - do not rely on others
The process is anonymous and only a summary of the responses will be published
The detailed responses will be passed to the Government Inspector who will conduct the final stage of the process before the NP is subjected to a Referendum by registered voters living in the parish
If you would like to comment on the Neighbourhood Plan the relevant SSDC response form is here:
Response Form
Please download the form and email your comments back to SSDC at :
planningpolicy@southsomerset.gov.uk
Please do not put off responding
Remember if we have NO PLAN, we have NO SAY


_____________________________________________________________






January 20th, 2022
South Somerset District Council
Regulation 16 Public Consultation
Dear Sir or Madam,
North Cadbury and Yarlington Parish Council as the Qualifying Body has prepared a Neighbourhood Development Plan, entitled the North Cadbury and Yarlington Parish Neighbourhood Plan for the period 2018 to 2033.
The Plan sets out a vision for the future and planning policies which will be used in the determination of planning applications.
Copies of the Neighbourhood Development Plan, supporting documentation and response forms are available on South Somerset District Council's (SSDC) website: https://www.southsomerset.gov.uk/your-council/your-council-plan-and-strategies/planning-policy/neighbourhood-planning/ under the North Cadbury and Yarlington drop down area.
If you are unable to access the documents online, hard copies will be available for inspection at North Cadbury Village Stores and Galhampton Country Store from 20th January 2022.
If you would like to see hard copies of the submitted documents at the District Council offices in Yeovil, this can be arranged if you contact planningpolicy@southsomerset.gov.uk; or by ringing 01935 462462.

If you would like to make a representation on this Neighbourhood Plan the relevant response form is here
Please download the form and email your comments back to SSDC at planningpolicy@southsomerset.gov.uk or in writing to the Strategic Planning Team, South Somerset District Council, Brympton Way, Yeovil, Somerset BA20 2HT
The consultation runs from 20th January 2022 until midnight on 4th March 2022.
Any representations may include a request to be notified regarding South Somerset District Council's decision under Regulation 19 whether to make the Neighbourhood Plan for North Cadbury and Yarlington.
Please be aware that a summary of all representations received by the Authority will be publicly available.


__________________________________________________________________




December 17th 2021
North Cadbury Neighbourhood PlanRegulation 15 Approved

After 2 1/2 years of challenging work, a steep learning curve for the volunteer Neighbourhood Plan Working Group (NPWG) and patience from everyone in the Parish, the Neighbourhood Plan for North Cadbury and Yarlington (NC&Y) was submitted for consideration to the Parish Council at an Extraordinary Meeting on December 8th, 2021.

In total, 29 locations across the Parish have been assessed for possible housing development by either South Somerset District Council (SSDC) or Government agencies, and in some cases by both. In the end, the NPWG put forward the only viable Neighbourhood Plan for NC&Y that meets both SSDC's housing requirement for North Cadbury and the affordable housing need for local people.

There was discussion at the meeting for compromise regarding the proposed housing development at Brookhampton. It was explained that scaling down the Plan would not fulfil either SSDC's minimum housing requirement or deliver the appropriate level of affordable homes particularly as infill developments elsewhere in the Parish would not deliver any affordable housing.

Reducing the housing at Brookhampton would result in a less robust plan which would most likely be amended by the Government Examiner on the basis that the Plan does not meet local needs and could be left open to exploitation by speculative developers.

Mike Lewis (County Councillor) advised progressing the plan. The Neighbourhood Plan group at Castle Cary advised the same, as speculators there had applications approved before their plan was adopted. Sparkford, who have long discussed having a plan but have had no-one to drive it forward, have no plan and now have unfettered development whilst Queen Camel, who have resisted applications since adoption of their NP were very clear " With No Plan you have No Hope".

The view by most, if not all at the meeting, was that it was vital that NC&Y HAD A PLAN RATHER THAN NO PLAN.

The Parish Council formally approved the Submission (Regulation 15) Version of the Neighbourhood Plan, which has subsequently been forwarded to SSDC.


'Regulation 16' now follows, which is a 6-week consultation primarily between SSDC, statutory bodies and interested parties, after which an independent Government Examiner is appointed to inspect the plan. The final litmus test will be the referendum which will follow on from the examination.

We encourage you to read the Plan and the Evidence documents posted below on 24th November 2021 as they explain clearly and transparently how the policies and conclusions have been developed over time.


The NPWG would like to wish you all a peaceful, and healthy Christmas and New Year
_________________________________________________________________________________________________


Novemeber 24th 2021
What have we been doing this month?

Reg 15 Submission Version


Draft Neighbourhood Plan.


As a response to the comments and suggestion gratefully received from residents on the Reg 14 Draft Neighbourhood Plan, we have made many changes and incorporated these into the Submission Reg 15 Draft Plan


This is now completed and will be presented to the Parish Council for approval on the 8th of December at North Cadbury Village Hall. If successful will then be submitted to SSDC Planning Authority for their consideration.


It may be helpful at this stage to highlight some of the changes from the Reg 14 Draft Plan:
Environment, pages 17, 18. (table 1, para 6.6)
In response to comments from local residents we have added in the Sustrans cycle route and a walking route around Yarlington as important local recreational trails.
Environment page 20. (para 6.17)
In response to comments from Natural England we have included more detail on the wetlands (or similar) requirements needed for any new residential to address the problems of waste water into the Somerset Levels and Moors Ramsar Site.
North Cadbury inc. Brookhampton pages 43, 46. (para 11.27 policy 16)
In response to concerns from local residents that the development next to Brookhampton would 'creep' further up Cary Road, we have included a Green Gap to stop any further development in the remaining area.
North Cadbury inc. Brookhampton pages 46,50,52,53,54. (Paras 11.39, 11.50, 11.54, policy18, 11.59, 11.60, policy 19.)
In response to concerns from local residents about the impact of the sites on local wildlife, the hedgerows and also flooding risk to other properties, we have clarified measures that will make sure that there will be no increase in run-off, and that the roadside hedgerows should be retained within the design.
North Cadbury inc. Brookhampton page 55. (policy 20, policy 21.)
In response to the Conservation Officer comments, the barns at Hill Farm and North Town would be retained and converted rather than including an option to allow their replacement, because they are of local historic interest.
North Cadbury inc. Brookhampton (Policies 18 and 19)
There were objections to the two main site allocations, further checks were undertaken and where possible changes have been made to the plan to mitigate the concerns.
OTHER KEY REPORTS:
Contains details of the persons and bodies who were consulted about the plan, explains how they were consulted, summarises the key issues and concerns raised and describes how these issues have been addressed where practical and relevant.
When a neighbourhood plan is submitted to the LPA it needs to be accompanied by a statement which explains how the plan meets the legal requirements in terms of its contents and coverage, has regard to national policy and strategic policies in the development plan for the area and will contribute to the achievement of sustainable development.


Three further documents (whose recommendations have been incorporated) address the sustainability issues of the plan:
A significant range of other supporting documents can be found by clicking the INFORMATION and DOCUMENTS TAB at the top of this page then go to the "Supporting Documentation" - "Evidence Section"


Further important documents only available online:
Finally but importantly



There is a lot to read here, so please try and attend the Parish Council meeting on the
8th of December in North Cadbury Village Hall



---




September 1st 2021
Draft Neighbourhood Plan Public Consultation
Regulation 14 is now CLOSED
Thank you for responding to the Draft Neighbourhood Plan, we have received a significant number of responses which is great, and we are now busy analysing the results.
Please note that during the consultation period we did publish some additional background documents as we received them from AECOM, which are listed under the Information and Documents Tab above or you can go directly to them by clicking the individual report titles below:
Habitats Regulations Assessment

Site Options and Assessment Supplementary Report
If people do wish to comment on these in relation to the plan we are happy to receive such comments up to 15 September via email at:
info@northcadburyneighbourhoodplan.org.uk
Thank you from the NP Working Group


---








July 16th 2021


Draft Plan Public Consultation









North Cadbury and Yarlington Parish Council invites representations on its Draft Neighbourhood Development Plan (DP) and the Strategic Environmental Assessment (SEA). The parish council (qualifying body) has approved the DP and given permission for the consultation to take place.


What is this consultation about?
This is a formal public consultation run in accordance with Regulation 14 of The Neighbourhood Planning (General) Regulations 2012.
Consultation runs from 16th July 2021 to 31st August 2021.


We are consulting to gather the views of all stakeholders, particularly those who live, work or carry-on business in the Parish. The plan will be sent to the LPA - SSDC and other statutory bodies including Somerset County Council, Environment Agency, Natural England, and Historic England amongst many others. We are also consulting with neighbouring Parish Councils, Service Providers, landowners, and various societies.


Views are invited on the content of the plan, proposed policies, whether you think there is anything missing or indeed anything else you wish to mention, please be as specific as possible.


The consultation feedback will be documented, and a list of representations will be produced. Once gathered these views will inform the next stages of the plan development.


View or Download the Draft Plan click: Draft Plan
View or Download the SEA click
:
SEA


Hard copies of the DP are available for viewing at the Galhampton and North Cadbury stores whilst a few paper copies are available on request. Contact Richard Rundle on 01963 440088


Come and discuss the plan with the team at the following Village Hall events:


Galhampton Tuesday 10th August 2021, 6.00pm – 8.00pm


North Cadbury Wednesday 11th August 2021, 3.00pm – 8.00pm


Yarlington Thursday 12th August 2021, 6.00pm – 8.00pm


How can you respond to this consultation?




By email : info@northcadburyneighbourhoodplan.org.uk


By forms available to pick up & return at Galhampton Store and North Cadbury Stores
Please make sure you complete your return by 31 August 2021.


Difficulty in responding? Please contact Richard Rundle: 01963 440088


---



March 13th 2021
Options Consultation Summary Report

We have now completed the January / February additional sites and green spaces consultation and we are now busy consolidating the detailed responses and comments with the earlier November / December exercise so that we can issue, in due course, a full consolidated final report.

To give you some more immediate feedback of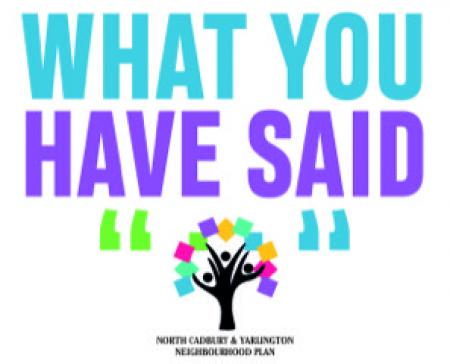 please find a summary of our findings in this link: Summary of Residents Options Consultations


---


December 21st 2020
Options Consultation Headlines
We promised to give you feedback before Christmas on the recent questionnaire. The headlines are below but we will follow this up with more detailed analysis in the New Year. Once again thank you to all who took the time to respond it was magnificent
How many people responded?
We had just over 460 people participating (taking into account whether responses were made individually or from households).
The approximate breakdown by area was:
North Cadbury 50%
Woolston 11%
Yarlington 9%
Galhampton 30%
We had a good response rate from each settlement, which has provided a good basis for our analysis
The vision
Thought to be good or very good by about 4 out of 5 respondents with some further suggestions made that we will need to consider, such as placing more emphasis on improved facilities, and retention of the character of the area
Approach on Housing Mix, Employment and Facilities
Over 90% felt the findings were about right, not surprisingly however we received over 100 added comments particularly on Housing and certain facilities issues
Sites for Housing and Employment
A total of 8 sites were clearly supported by residents with another 5 locations having a borderline level of response. 7 of the sites were subject to outright rejection, with what could be described as an overwhelming level of opposition.
We received a large number of responses to these questions which we will carefully consider. We have also had further contacts from landowners about their site options and possible changes, that we also need to consider.
Once we have done this, our next step will be to discuss the possible site choices with SSDC in the New Year
Local Green Spaces and Important Views
Green Spaces and Views are clearly very important to residents of the Parish with at least 80%, and sometimes nearly 100% of people saying these were very important. We had a large number of comments and suggestions to look through, and from this have identified at least 4 more locations to assess as local green spaces (we will try to contact the landowners of these sites), and at least 5 more views to consider
Walking, Cycling & Riding
We sought to understand how well footpaths, bridleways, routes and cycleways were used. We have more than enough evidence to show that the routes we had identified were well used. As this was quite a high priority from the household survey we conducted in February we also wanted to know if you had any suggestions on new routes and where they might run. We had over 70 comments/suggestions which we are now sifting through!
Anything else?
We had just over 50 comments on other points to consider, which we will do. We also had a lot of complimentary and supportive comments, and some rightly challenging us to up our game in communicating plan progress going forward.

---
September 2019
How to use the site
For a cleaner and less cluttered home page all items that appear here will be archived in full under the News Tab
A range of topics will need to be addressed, each may be accessed through the icons below. Further information and functions are available via tabs at the top. Within any section, relevant documents or images may be accessed directly by clicking on the blue text
If you want to be kept up to date regarding events and issues as we progress the plan, please subscribe to our Newsletter using the pink tab at the top. That way you will always be the first to know of any developments
This site has been designed for use on your PC, Tablet or Mobile Phone and in each case, there is a site map providing connections to any aspect of the site as well as links to other relevant websites
Getting Involved
Currently under the SSDC Local Plan Review process our parish has been identified as a target for significant housing and employment growth.

If you wish to influence the outcome of that review you need to become involved and make your voice heard. To do so please use the contact form under the Get Involved section of Information and Documents tab above where you will also find our privacy policy. Or if you wish simply to make a comment then use the Contact US tab above
We hope you find the site informative, useful and we welcome any feedback you may have
News Updates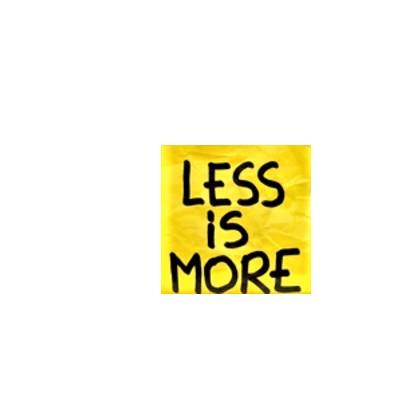 New Items Archived to the News Tab
For a cleaner and less cluttered home page all news items that appear here will be archived in full under the News Tab above after two months
1st September 2021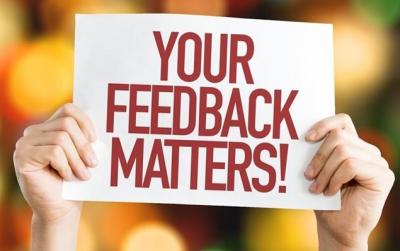 DRAFT NEIGHBOURHOOD PLAN – GIVE US YOUR VIEWS
DID YOU READ IT ? On July 16th we issued the North Cadbury and Yarlington Draft Neighbourhood Plan (DNP). If you have not read it you can, following the "Draft Plan" link on the home page opposit ...
19th August 2021
Wessex Internet Full Fibre Development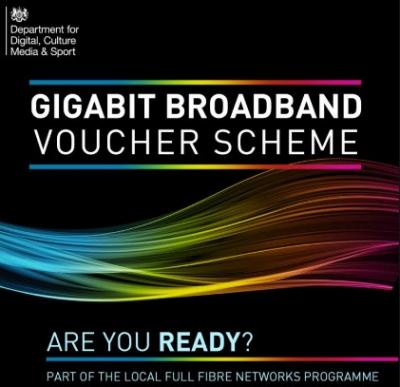 Full Fibre Internet for the Parish
You said that a good internet service was very important. Wessex Internet are currently extending their full fibre network to Yarlington with Galhampton and Woolston to follow, but int ...
12th March 2021
More News Items